About Us
Established in 1948 by Late Salig Ram Luthra, PRINTERS SUPPLY COMPANY, is a service oriented organization with its senses finely tuned to the needs of the market and ever-ready to be at the forefront of any new development which benefits our ever-growing number of the friends in the printing and allied industries.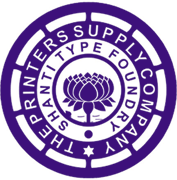 The various agencies we hold and the products we represent are all bound together by one common thread of quality and service. The discerning eye shall realize that only the best of product find first acceptance with us before being offered to our valued friends.

Our related engineering facilities continue to equip the market with sturdily constructed machines under the CORRECTA banner, especially finding a large following among budget conscious users.

An able network of service engineers provides standard setting post-sales-support to the industry.

The team at Printer Supply Company, with its three generation old resolve to lead from the front, is accordingly fully in tune with the demand of the day and shall always endeavour to provide the finest products and services to its friends in the industry.

At Printers Supply Co. we keep setting new boundaries for ourselves and benchmarks in customer service for the industry, for tomorrow as we all know, is ours !!!.